Allot Traffic Steering

Accelerate Time to Market and Revenue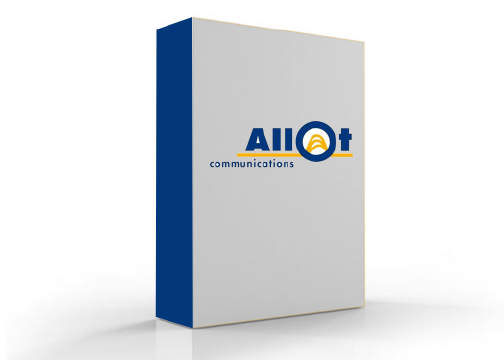 Allot Products
Allot Services
Traffic Steering
Call for lowest Price!
Click here to jump to more pricing!
Overview:
Our unified platform for service integration is designed to help you lower costs and increase revenue from the network services you deliver. Using context-aware traffic steering and intelligent service chaining, our service platform enables you to rapidly integrate and deploy new services across any access network and virtualized infrastructure, as well as differentiate your offering with application-centric services that can be personalized for each customer.
Intelligent traffic steering and service chaining
One of the major barriers to fast and cost-effective new service deployment is the need to install and integrate point products that meet specific functional requirements. This can lead to device proliferation and complexity in the network. Our unified service integration platform helps you simplify and accelerate service deployment by intelligently steering network traffic to value added services based on contextual awareness of both users and applications. By steering only the relevant traffic to each service in the chain, our service integration enables you to improve efficiency and scale network services more cost-effectively, and opens the door to unlimited ways to optimize and monetize your network.
Fast lane to service differentiation
We provide a variety of pre-integrated optimization, protection, and monetization services, as well as the know-how to implement innovative use cases that differentiate your offering and advance your business. We are a solution partner with the successful implementation of hundreds of use cases involving service integration in demanding carrier environments.
Using our unified platform for service integration you can:
Implement innovative use cases to optimize and monetize your network
Simplify deployment, minimize footprint, and conserve resources
Integrate services across access networks and virtualized infrastructure
Scale on demand
Features:
Unified platform
Simplifies deployment with a unified platform for traffic detection, policy enforcement, traffic steering and service chaining.
Efficient traffic steering
Conserves resources and improves efficiency by steering only relevant traffic to a service system based on the context of the user's application, endpoint, and location in the network.
Intelligent service chaining
Expands your options for service differentiation by making service chaining decisions based on context-aware traffic detection that enables policy elements to govern how each subscriber's traffic is routed through the service chain in real time.
Virtualized steering and chaining
Rather than follow a linear chaining path that is dependent on hardware location, virtualized services can be located anywhere in the network, along with our virtual Traffic Detection and virtual Service Chaining function which help you achieve even faster time-to-market and time-to-revenue for new service deployment.
Standard interfaces
Ensure that traffic detection, policy enforcement, traffic steering and service chaining functions operate seamlessly in mobile, fixed and cloud networks.
On-demand scalability
Enables you to grow your value-added service deployment and chaining capabilities on demand.
Use Cases:
Video Experience Management
Steering popular OTT video application traffic to our Video Optimization and Video Caching services enables you to:
Ensure a consistently good video viewing experience
Generate revenue from value-added video services
Save network bandwidth and contain costs
Pricing Subject to change without notice for reasons including, but not limited to, product discontinuation, product unavailability, manufacturer price changes and advertised price errors.
Allot Products
Allot Services
Traffic Steering
Call for lowest Price!