Allot SSG Gateway Manager

Central Management, Reporting and Analytics
A powerful control center providing organizations with a network-wide view of all traffic and the ability to control it. Enables centralized management of Allot SSG's network-wide visibility, security and control of application performance and QoE. Maximizes understanding of how network resources are used by applications, connected devices, legitimate and malicious traffic. This intelligence informs policies that assure application and network performance, QoE and security.
360° visibility to manage traffic and protect users
Allot Gateway Manager maximizes your view of network traffic using reporting and analytics dashboards that show how LAN, WAN, Internet and datacenter resources are being utilized in real time. This data enables organizations to identify the impact of different traffic on network performance, so that they can define and apply the most effective policies and troubleshoot issues quickly. Reporting and analytics are customizable, so organizations can be sure they have the most relevant and critical data to help get the most from their network.
Maximize business efficiency with network control and security
This intelligence makes it clear and simple for organizations to establish the best acceptable use policies (AUP) that are right for them, by identifying all malware blocking events, frequently accessed content, URL filtering events triggered by your AUP, and enforcing these policies to provide robust Internet security. Simultaneously, Allot Gateway Manager automates DDoS threat protection across your entire network as real-time attack alerts and blocking, mitigation reports, and post-attack intelligence help you take control. This data is also customizable in order to support security planning, threat management and operational decisions. And it is therefore at the heart of successfully implementing QoS enforcement policies that meet your organization's needs, respond to network and users'behavior and react to changes in traffic conditions.
Allot Secure Service Gateway Products

Allot SSG Network Management System is available pre-installed on a 1U server appliance, or as software components designed to run on virtual machines: VMWare ESXi (vSphere 5.5 or higher) or KVM (RedHat RHEV 3.5 and above).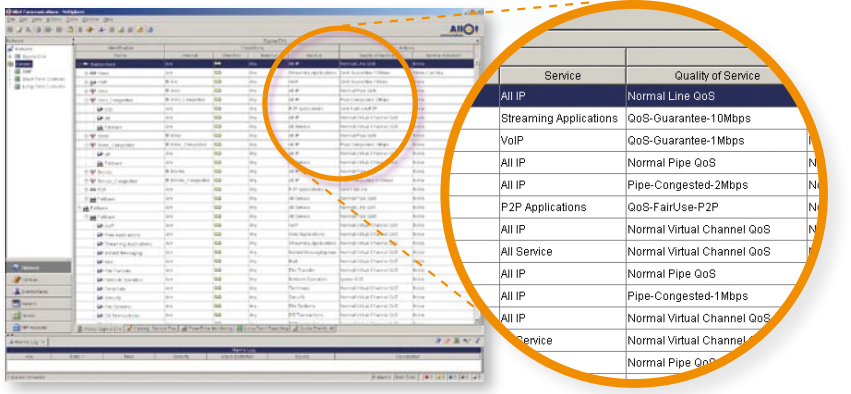 The virtual edition sizing information shown in the table below supports up to 20,000 users and 2 active Allot Secure Service Gateway platforms (or 4 platforms in Active-Active redundancy mode).